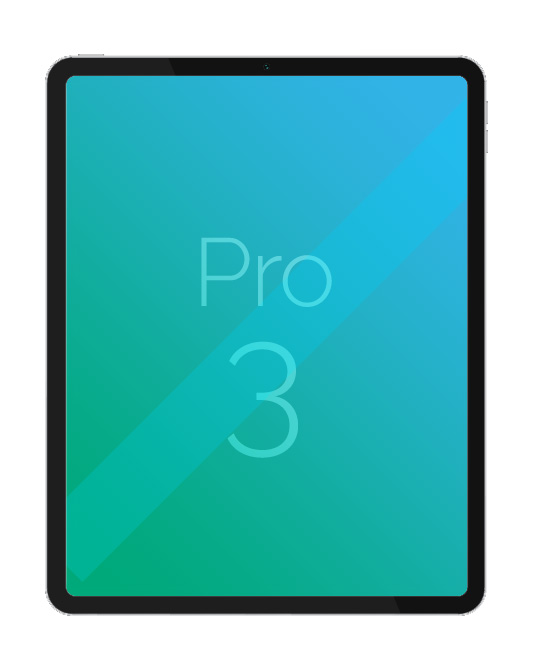 iPad Repairs and Assistance
Got a problem with your iPad? Looking for an iPad repair and assistance specialist? iRiparo is Europe's leading express mobile and tablet repair specialist. When it comes to Apple, our technicians are very familiar with iPad hardware and iOS and iPad OS operating systems, whether for old models or seventh-generation iPads. Therefore, we can repair any type of iPad: screen, switch, buttons, power jack, camera, batteries (iPads have two), or help you with Smart Keyboard or Apple Pencil integrations. Call us for any kind of assistance; our team of specialist technicians is at your disposal across Spain thanks to the network of iRiparo stores here and in other countries all over Europe. The Apple iPad was launched in 2010, presented by Steve Jobs himself in Yerba Buena, San Francisco. The biggest achievement was creating the need for this type of device; users immediately saw it as a natural replacement for computers. Then came IPAD 2, the third-generation iPad with retina display, the fourth-generation and the fifth called iPad Air and simultaneously the iPad Mini. Next came the Mini 2 and Mini 3, followed by the iPad Pro, whose Home button disappeared the following year. Finally, we have the seventh-generation iPad (not pro) with the integrated Apple Pencil and Smart Keyboard. Are you looking for a specialist to repair and assist with your iPad? Come to iRiparo. We're specialists, so we can repair any type of iPad! Request an express repair and in a few hours you'll enjoy your iPad again like new. Furthermore, all our repairs come with a 12-month warranty, so all you have to do is enjoy your series, read, listen to music, etc.
Other iPad repair and assistance services
Benefit from the iRiparo warranty when you get a repair or assistance at one of our many specialist outlets. With iRiparo you can relax because all iPad repairs are done by expert professionals.
For any iPad model and whatever the damage, we'll provide you with a personalised repair estimate, then you can decide whether or not you wish to proceed. That way, you can choose to repair your iPad or even change it for a reconditioned one, in which case, you can enquire at any of our outlets and our technicians will be able to advise you to find the best option.
All iPad repairs are checked and guaranteed by our specialist technicians, who provide a 12-month warranty on all repairs.