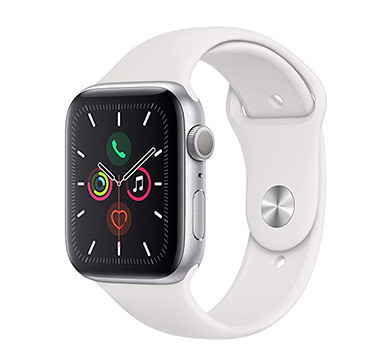 Broken Smartwatch Repairs and Assistance
iRiparo, Europe's leading mobile repair franchise, is also a reference in smartwatch repairs of all brands. iRiparo technicians offer technical support to repair broken smartwatches like the Apple Watch, Samsung Galaxy Watch, Samsung Gear, Huawei Watch or Xiaomi Huami Amazfit. Smartwatches are very special, fragile and complicated watches compared to conventional ones, and can't be repaired by jewellers or non-specialists. They have complex functions, like GPS, heart rate monitor, calorie counter and app management. Just like smartphones, these types of watches can experience pretty much the same problems. Replacement screens and batteries are the most requested repairs for Apple Watches and Samsung and Huawei Smartwatches. All Smartwatch repairs come with a 12-month warranty. Repairs are always agreed with the customer, who must accept the price estimate and delivery time. Our team of technicians receives ongoing training on all new Smartwatch models to be able to provide professional assistance for all brands.
Choose iRiparo to repair your smartwatch
Why should you choose iRiparo to repair your smartwatch? With a broken Apple Watch or damaged Samsung smartwatch, it's better to trust an expert. If your smartwatch won't work and you don't know why, our technicians can take a good look at it and confirm the actual problem with the device.
At iRiparo stores, you'll find fast, quality services at low prices. Repairing a smartwatch is like fixing a mobile; to repair it properly you need technical experience of the components and quality replacement parts. Our aim at iRiparo is to return your smartwatch in perfect condition as quickly as possible. If you need smartwatch repairs or assistance, find your nearest iRiparo store. We're in the neighbourhoods of nearly every Spanish city.