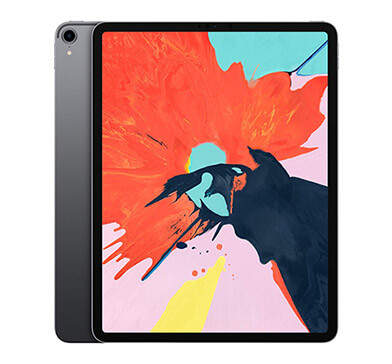 Broken Tablet Repairs and Assistance
Whatever the problem with your tablet, at iRiparo we can give you the assistance you need. Every day we repair cracked iPad screens or broken touchscreens for Samsung, Huawei, Asus and other tablet brands. If your tablet won't turn on or your iPad won't charge, it could be a problem with the power. Our specialist technicians will check for possible faults and offer you the best solution. Tablets can experience many problems; you can bring us aniPad with a cracked screen, a Samsung tablet that won't charge, a Huawei tablet with an unresponsive touchscreen, an Asus tablet with a broken screen, etc. Before deciding to replace it, visit one of our outlets - you might find that fixing your broken tablet is quicker and cheaper than you thought.
Choose iRiparo to fix your broken tablet screen
What can you do if your tablet's screen is cracked? Before spending money on a new one, visit an iRiparo specialist technician, who will check the actual damage and offer to replace the screen with quality replacement parts.
At our stores, we only work with high-quality replacement tablet parts and, furthermore, from the moment your broken tablet leaves our lab with its new screen, whether genuine or compatible, you'll have a 12-month iRiparo warranty certificate. We do the same for all the tablet brands and models that we repair, even the more uncommon ones. Trust us and your broken tablet will be as good as new in no time.