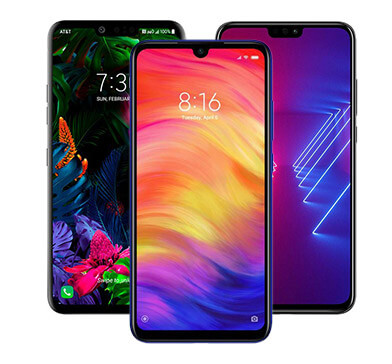 Mobile Repairs and Assistance
Need to fix your mobile? Need to replace your mobile screen or change the battery? Then iRiparo is the answer to your problems. iRiparo is Europe's leading franchise, with stores specialising in the repair of all mobile phone brands. At iRiparo we specialise in mobile repairs for all makes and models. Our passionate and professional technicians are dedicated to repairing mobile brands such as Apple, Samsung, Huawei and Xiaomi, as well as lesser-known brands such as BQ, LG, Asus and many more. We can repair over 35 mobile phone brands! As repairing mobiles is a delicate task, a certain amount of expertise and professionalism is required. That's why we recommend you ask a sector professional to replace the screen or change the battery. All iRiparo technicians receive constant training to carry out the best mobile phone repairs, which also always come with a 12-month warranty.
Choose iRiparo to repair your mobile
Why choose iRiparo? iRiparo only uses high-quality replacement parts and components, both genuine and compatible.
Both the quality of the materials and the expertise of our technicians allow us to offer a 12-month warranty on all mobile phone repairs.
We know all the circuits of the most popular mobile brands such as iPhone and Samsung, as well as the lesser-known brands like Xiaomi, Wiko and Asus, among others.