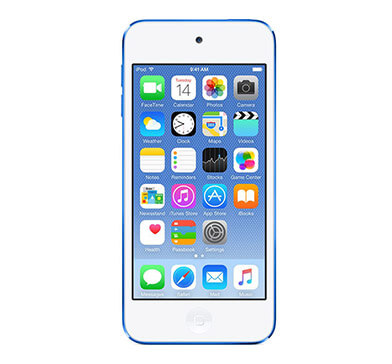 Broken MP3 Player Repairs and Assistance
For repairs and assistance with MP3 and MP4 players of any brand, you can trust iRiparo! iRiparo is dedicated to repairing all kinds of electronic devices, including music players like iPods or Sony MP3 players, the two most popular brands on the market. The most common damage to MP3 and MP4 players is usually to the power button or screen; if accidentally dropped or knocked, the screen is the first thing to break. Changing an MP3 player screen, like that of an iPod, is delicate yet feasible if done by an iRiparo professional. Sometimes, the screen turns on but the icons don't appear, especially after the device has been dropped. In this case, you'll need an estimate from one of our technicians to repair the MP3 player. In other cases, it might be necessary to change the MP3 or MP4 player battery, for example, when the device won't switch on or doesn't charge properly. If that happens, you might have to replace the MP3 player charger dock.
Choose iRiparo to repair your MP3 player
You're probably wondering, what's the advantage of having my MP3 player repaired at iRiparo? Very simple: for years, we've been specialising in repairing electronic devices like mobiles and tablets and we also specialise inassisting with iPods and MP3 players. It might be that your MP3 player breaks after your warranty has expired; in which case, visit iRiparo for high-quality repairs at low prices. All MP3 player repairs carried out by our technicians have a 12-month warranty; you'll have a year of music with total peace of mind. Want to know how to repair your MP3 player? Visit one of over 100 outlets across Spain. Alternatively, call your nearest outlet to request information about iPod, Sony and Majestic MP3 player repairs.